Hen Party Themes That Your Bridal Squad Will Love
Hen parties can be one of the most exciting and enjoyable events in the lead up to your special day. Along with the wedding dress, it's often something the bride and bridesmaids have probably been discussing since before the fiancé was even on the scene.
With the pressure on the maid of honour to make it great, we suggest swapping the usual cheesy hen party ideas for something more creative that the bride, and the rest of the crew, will actually love. Check below for our favourite pop culture-centric hen party themes complete with fun activities and obvious Insta-worthy fancy dress options.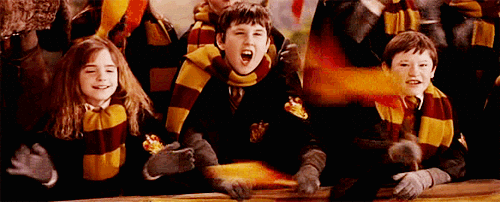 Harry Potter wizards
Muggles mount your broomsticks! If you head to Bournemouth, you can have the chance to play your very own game of Quidditch - yes you heard right! Put your witchery and wizardry skills to the test, with this high energy fun activity that's perfect for any hardcore Harry Potter fan. Unfortunately actual flying isn't included but it will certainly guarantee lots of laughs and, if you separate into Gryffindor and Slytherin, will bring out the competitive streak in you all.
Alternatively, if you and your bridal party are after a more relaxed day of celebrating, you've got to try out the Harry Potter walking tour for a magical walk around the iconic London-based locations used in the films. Then, toast the bride with a potion or two at The Cauldron Magical Cocktail Experience, complete with wizard's robe and a working wand!
Dress the bride: as Harry Potter of course! Round glasses, lightinging bolt on her forehead, wand and red and gold scarf for Gryffindor.
Quidditch, Bournemouth, £28pp

Harry Potter Guided Walking Tour, London, £15pp
The Cauldron Magical Cocktail Experience, London, from £29.99pp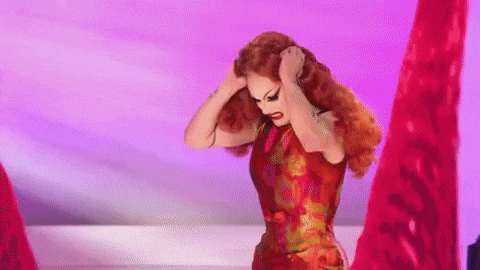 Drag Queens
No place for a quiet lip-syncing, you'll be singing along for your life with a ticket to this unique event in Canary Wharf. Three of our favourite things - breakfast, bottomless drinks and drag stars – combine to make an event you won't want to miss. With three and a half hours of bottomless prosecco, Bucks Fizz and beer included, as well as breakfast from The Breakfast Club AND sharing stacks of pancakes served to the table, you'll be having the time of your life at Strictly Come Drag Queen. Queens will be performing routines and you're even offered the opportunity to take part yourself, plus there's a disco to finish off the night. What more could you want from your hen do?
Dress the bride: up in drag. Big hair, exaggerated makeup, a sequined dress and lots of attitude is a must.
Strictly Come Drag Queen, London, from £42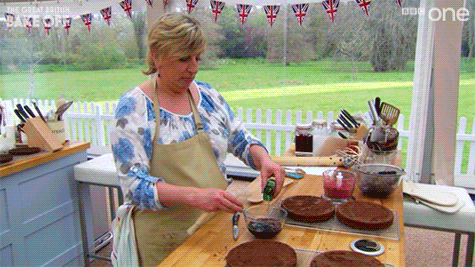 Great British Bake Off
If you religiously watch every episode of The Great British Bake Off, or even if you just enjoy a bit of baking here and there, you'll love this Bake Off themed hen do. With a full demonstration by a former GBBO star, prosecco and snacks included, this is a truly unforgettable experience. It's perfect for a bride who is after a more relaxed celebration with friends, or who needs a little help from the calming influence of baking before their big day. Decide between travelling to a professional kitchen or a more laidback event at your own accommodation.
Dress the bride: as Mary Berry? Then again... maybe not! In this case, a novelty apron could actually be a great idea.
Bake with a Legend, London, £85pp
Bake with a Legend at Home, £895 for up to 20 people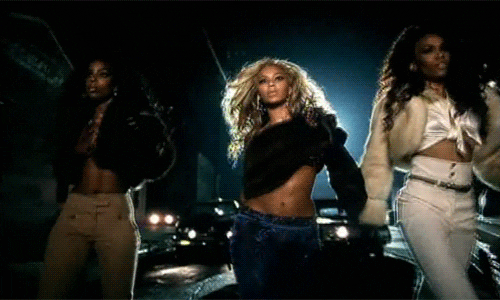 Dancing divas
If the bride has requested to dance to pop music at the hen party, then why not just make it the main event with Seen on Screen? From Beyonce to Britney, J.Lo and more, pick the bride-to-be's favourite pop star and you can take part in a bespoke 2-hour dance workshop to learn the dance routine to one of their famous music videos. With prosecco, fancy dress and professional editing included, you'll be feeling like a real celeb as you dance along with your closest friends. Some brides have even opted to screen the final videos at the wedding – don't worry, they edit out any mistakes!
Dress the bride: as her favourite dancing diva. Once you look the part, you're bound to act the part, so why not try and recreate the outfits in the music video for full impact.
Seen on Screen Workshop, London and Manchester, prices vary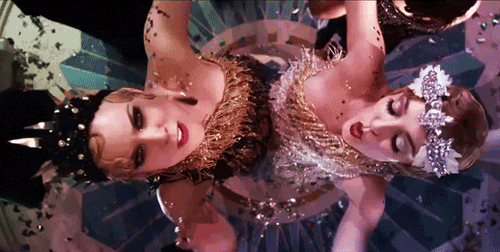 Great Gatsby Flappers
If you're looking for a fun hen party with a bit of opulence, a Great Gatsby theme is one to try – although the Jay Gatsby to your Daisy Buchanan is strictly not allowed! If you want to embrace the glamour and frivolity of the era, make sure to book tickets to the Prohibition Party, one of the most exciting and daring immersive parties in London. It's got live music, candlelit archways, hidden rooms, secret passwords, gambling dens and Charleston dancers, so you'll instantly be transported to the age of 'loosening morals, soaring stocks and bootleg barons' as soon as you step through the front doors. With a strict dress code that has no place for plastic props or novelty fancy dress, this is perfect for hens who want a more elegant themed event.

For those wanting to embrace the Great Gatsby theme on a more low key level, the capital city offers loads of Speakeasy bars for you and your closest pals. Try the Bootlegger (complete with Gramophone, hooch distiller and lots of jazz) in Aldgate, or The Mayor of Scaredy Cat Town, whose entrance is disguised behind a SMEG fridge door in Moorgate.
Dress the bride: and the whole hen party as flappers. Think sparkly dresses, elbow gloves, strings of pearls and vampy lipstick. And a feather boa if you must!
Prohibition Party, London, from £35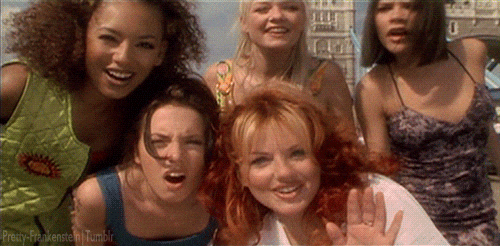 Spice Girls
Let's be honest, who didn't have posters of the Spice Girls plastered all over their bedroom walls growing up. With the girl power message relevant now more than ever, we think a Spice Girls themed hen party is a timeless choice. Not only does it make for an easy costume (hello 90s nostalgia!), but you can also relive the music with a private 90 minute dance class. Dancing to the Spice Girls while dressed as the Spice Girls? Can we come too!
Dress the bride: as her favourite Spice Girl, duh! And if you don't know who her favourite Spice Girl is, are you even really friends?
Spice Girls Dance Class, London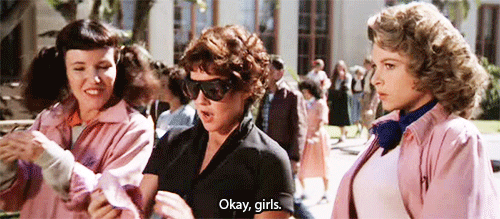 Grease pink ladies
We're not ashamed to admit that we know every word of the Grease soundtrack off by heart, so we were beyond excited to hear about this Grease hen do dance class. Rock up in your best Pink Ladies looks and get ready to impress as you learn all the moves to the film's top tracks. This is a feel good experience that your crew will never forget – who knows, you could even try out one of the routines on the dancefloor at the wedding reception for guaranteed laughs.
If dancing isn't your thing, you can embrace the film's 1950s theme and try out a roller disco. Dance the night away as you skate across the dance floor to some nostalgic hits. Grab your closest pals (and some kneepads!) for a retro night you'll be talking about for years to come!
Dress the bride: as Sandra Dee complete with black shiny tights, black bardot top and pink bomber jacket.
Grease Dance Class, UK based, from £26pp
Roller disco, Manchester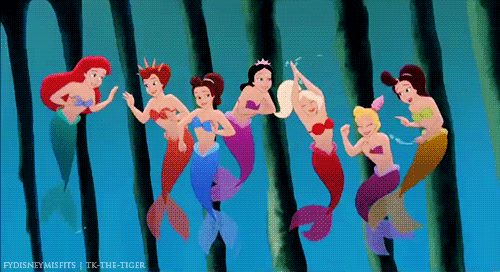 Disney
If your bride-to-be has always wanted her turn at being a real fairy tale princess, then take your hen party to The Aeronaut in Acton for the ultimate bottomless brunch event. With dressing up firmly encouraged, you'll feel like you've stepped into a magical wonderland. We can't see what's not to enjoy about a prosecco fuelled singalong – complete with delicious brunch and immersive touches.
Once you've had your fill of singalong tracks, head (minus the fancy dress) to Aqua Shard for a whimsical Mary Poppins themed afternoon – perfect for all those Instagram snaps!
Dress the bride: and the whole hen party us as different Disney princesses. Your inner child will be so excited!
Disney Bottomless Brunch, London, from £32pp
Mary Poppins Afternoon Tea, London, from £49pp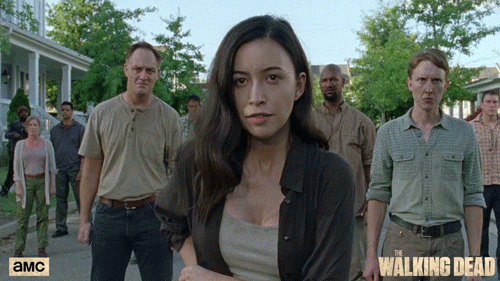 Walking Dead Zombies
For the horror-loving brides-to-be, you can battle the walking dead with a scary and challenging Zombie Bootcamp. Don't be confused – this is no exercise class; it's an immersive horror experience that's not for the faint hearted! Armed with an airsoft rifle, you'll start by being split into small teams and then given training for your mission. Be warned - the zombies are far from dead and it's vital to have your wits about you to survive. Expect to be terrified and to see plenty of gore.
Dress the bride: like a total badass. The whole hen party should don tank tops, combat boots and camo to get into the theme to totally kick ass.
Zombie Boot Camp, Birmingham, £120pp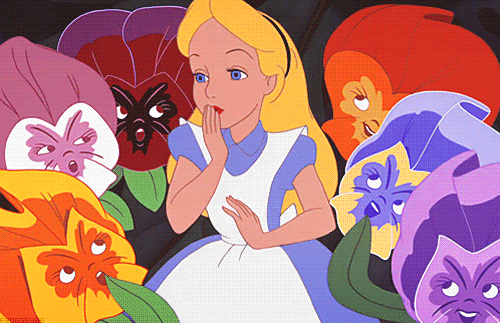 Alice in Wonderland
Tumble into a magical world where you can forget about all your wedding planning woes at the Wonderland House in Brighton. With space for up to 24 guests no one has to be left behind for this hen do. With whimsical, themed rooms (including the aptly named double 'Tweedles' and regal 'Queen of Hearts') and unique furnishing throughout, this really is a one-of-a-kind experience. Rent the house to yourself and enjoy some of the bookable activities available. With experiences including afternoon tea, a laughter gym, massages and even a life drawing class, there's something here to keep you all entertained for hours!
Dress the bride: in a sky-blue dress and Alice band. Easy and stylish!
Wonderland House, Brighton from £600pn
Related reading:
Fun and festive hen party decorations