10 TV Weddings You Have to Watch Before Walking Down the Aisle
The best way not to be overwhelmed by wedding planning is to put aside some 'me' time for unwinding and kicking back. The best way to spend some 'me' time is, undoubtedly, by binge watching your favourite TV shows. Embrace a romantic theme, and keep it light hearted with a pick from one of our ultimate wedding TV moments that are sure to get you in the mood for love.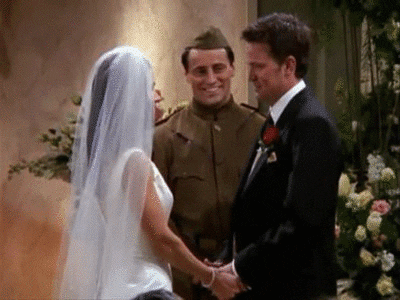 Monica and Chandler, Friends
For some serious nostalgia, you can't beat a Friends binge, and it doesn't get much better than Monica and Chandler's wedding day. Full of mishaps, this wedding will make the chaos surrounding your special day seem like an absolute breeze! Monica and Chandler's love story is iconic and has us all believing in true love. If you're looking for some serious feel-good vibes, you have to give this a watch.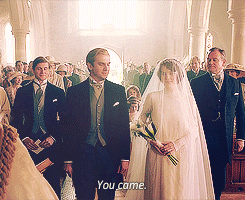 Matthew and Mary, Downton Abbey
If you're after a touch of vintage glamour, this episode of Downton Abbey is a perfect choice. Set in stunning surroundings with an abundance of elegant sartorial inspiration, Matthew and Mary's wedding will have you shedding a tear (or two!) at the romance of it all. With the fate of the lovers unsure right up until the last minute, this is an episode which will have you believing in the power of love – the perfect choice for adding to the pre-wedding excitement!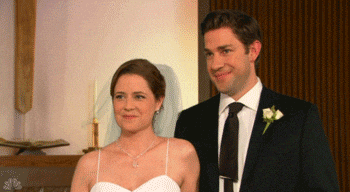 Jim and Pam, The Office
We don't think we could ever root for the union of two characters' more than that of The Office's Pam and Jim. From the very first episode of the show, we knew the pair were meant to be – it just happened to take take six seasons for them to get hitched! As can be expected from the two lovers, their wedding day doesn't run smoothly. But, it suited them perfectly. From guests dancing down the aisle to the couple's private exchange of vows next to Niagara Falls, it doesn't get much more romantic than this.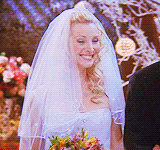 Phoebe and Mike, Friends
Who doesn't have a soft spot for Phoebe Buffay? The ditsy character never seems to catch a break, so we couldn't contain our excitement when she finally got her happily ever after. Her wedding to Mike is an iconic moment in Friends history, and had us all crying happy tears. Plus, the winter wonderland wedding she has offers perfect inspiration complete with fairy lights and a snow covered New York.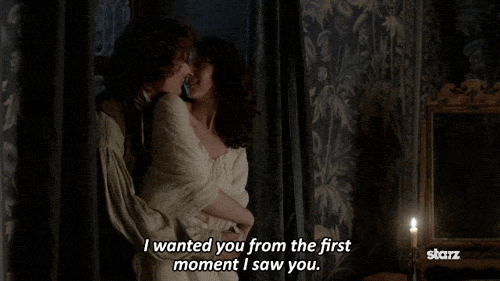 Claire and Jamie, Outlander
It doesn't get much more dreamy than lovers, separated by space and time, finding one another through the help of a little magic. While love doesn't bring the two together initially, the wedding is the spark that ignites a forbidden attraction between the pair. With a strong women lead, this is the perfect watch for those who like a little romance, but aren't interested in a damsel in distress! If that can't convince you to binge this pre-wedding, we think the kilts, stunning Scottish scenery and cosy winter wedding inspo very well might!
Rachel and Mike, Suits
Meghan Markle's real-life wedding to Prince Harry was all we could talk about back in May; it was the perfect fairytale ending. However, just close to a month before her big day, we were treated to a peek of the Duchess of Sussex wearing a bridal gown in her TV wedding for Suits. Although her character's strapless, embellished gown was very different to her actual Givenchy dress, it had us all on the edge of our seats in excitement. Relive that feeling of anticipation and joy with a watch of this iconic Suits episode. It'll only add to the excitement for your every own special day!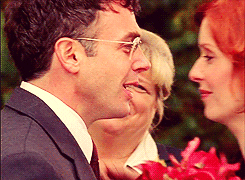 Miranda and Steve, Sex and the City
If the traditional bridal look isn't for you, then Miranda and Steve's Sex and the City wedding is a must watch! Wearing a velvet skirt suit, Miranda proved that doing your own thing is the recipe for a successful, happy wedding day. What's more, the SATC ladies' wedding guest outfit inspo throughout the episode won't disappoint. This is definitely compulsory watching for any fashion-conscious bride.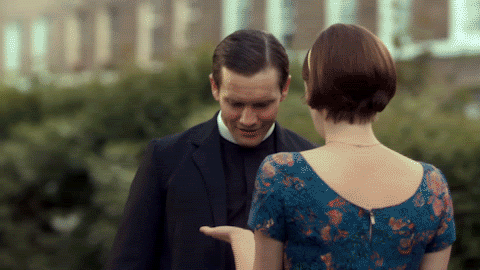 Barbara and Tom, Call the Midwife
For the ultimate winter wedding inspiration, you need to have a watch of Barbara and Tom's Call the Midwife wedding. It's impossible not to fall in love with this down-to-earth, sweet couple, and we were all begging the writers to let them have the wedding day they deserved. With vintage-inspired accessories and Barbara's to-die-for fur-trimmed cape, the love birds' nuptials prove that a winter wedding can be just as chic and elegant as any summer event. Although their romance ends on a heart-breaking note, it'll have you appreciating your loved one even more; an essential during those inevitable pre-wedding tiffs.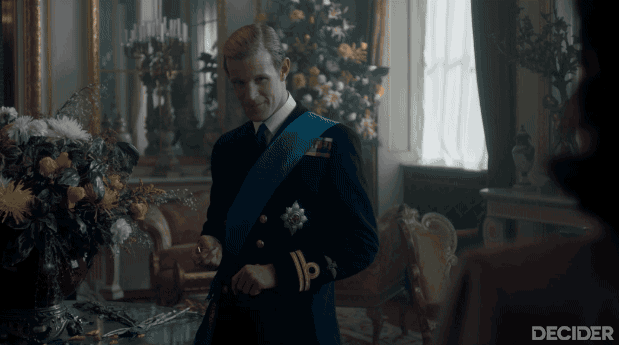 Queen Elizabeth and Prince Phillip, The Crown
We can't deny the allure of a royal wedding, so never fail to get bored of re-watching the wedding of Queen Elizabeth and Phillip in the first season of The Crown. Despite the initial reluctance from the government and the rest of her family for the pair to be wed, this wedding proves that love can conquer all. The knowledge that their real-life romance is still going strong to this day adds extra magic to the episode. It's also nice to know that even royal weddings don't always go to plan!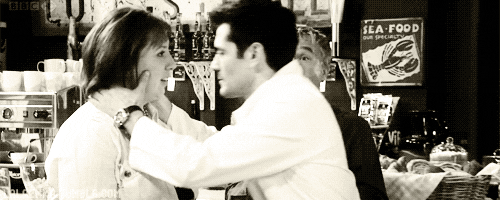 Miranda and Gary, Miranda
It's impossible not to want Miranda to get her happy ending with her on-off love interest, Gary. The unlucky-in-love protagonist had us both weeping and laughing as we were forced to sit through an episode full of will they/won't they moments. After being tricked into believing that Gary is in fact about to wed another women, the episode had us all believing in true love when the pair finally admit their feelings to one another. With a low-key ceremony to make it official, Miranda and Gary remind us that the only thing that really matters on your wedding day is the love between you and your fiancé. It's the perfect watch if you want to put all your wedding woes into perspective.