How To Get The Best Spray Tan For Your Wedding Day
I'd never had a spray tan before. My apprehension came from spending my early high school years with DIY orange ankles and that infamous Friends episode, "The One With Ross' Tan" (when Ross gets an extreme spray tan on just one side of his body). I was at peace with my limited natural tanning abilities.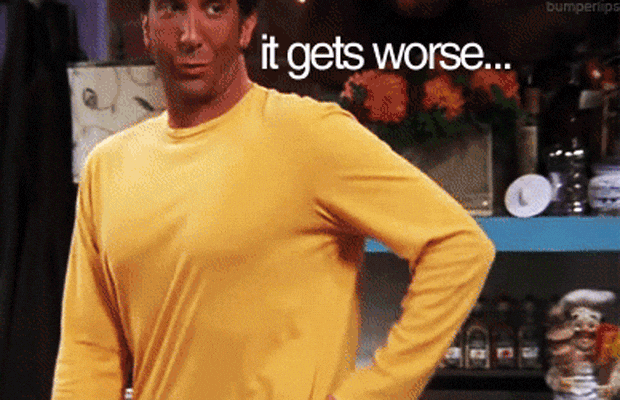 That is, until I got engaged. Suddenly, I wanted to branch out and try a range of different treatments to help me look my best on the day. Regular facials - why not? Eyelash extensions - it's now or never. Spray tan - a glow would be nice!
With major trepidation, I decided to submit myself to the best hands possible. Dubbed the 'Tom Ford of Tanning', James Harknett has been in the industry for 18 years. Having worked for multiple leading brands and celebrities, and now with his own salon at The W London, James has seen it all (he treats around 400 brides a year), and is well-versed in the fears and desires of any bride-to-be.
"Most people want something incredibly subtle; a little bit sun kissed like they've had a warm break," says James. "They don't want it to be overpowering, or have people notice them and think, 'she's had a spray tan.'"
My thoughts exactly! So, decision made, I booked in with James to discover how to get the perfect spay tan for your wedding day.
Do your research
If you're not located in London and can't make it to James in person, he recommends doing your research online and finding a reputable salon or person.
One of the best brands to look out for is Fake Bake, which has five professional solutions, including one for brides (which James actually created) called Flawless Glow. Wherever you choose, James' biggest tip is to make sure you talk to your spray tan professional before booking. "Don't be afraid to have a word with them, or give them a call or email and talk to them about your needs, your skin, or if you have any queries at all."
Book a consultation and trial
James tells me tans work differently on everybody, so the perfect glow won't always happen in the first instance. Instead, James advises to have a consultation first and one to two spray tans before your wedding to find out your perfect shade.
"When I have a consultation with a bride-to-be I want to see pictures of the dress and talk through their beauty regime. I want to know what they have on their skin at the moment and what fake tans they have used before," James says. "Because everyone's skin is different. And sometimes not every brand agrees with every skin tone."
For your spray tan trial, James advises to take note of how your skin looks the day or two days after, to determine when you should have your spray tan and if you should go a shade lighter or darker for your wedding day.
"What I tell brides-to-be to do is, once they've washed the skin the day after the treatment, take a photo in natural light, showing their skin in either a bra or a white vest top. And then take a picture the next day, and the next day and then decide out of those pictures which day you think your tan looks best. Because it can look a little bit different from day to day."
Have your spray tan 48 hours before the wedding
While some people may adjust when they get their spray tan based on their trial, generally speaking, James recommends booking your spray tan 48 hours before your wedding day.
"I find that, on day two, you know you've washed all the DHA colour away, nothing is going to rub off on any fabric, especially white or ivory dresses. So you can have peace of mind there."
Exfoliate - but don't over do it
If you've ever applied fake tan before, you'll know that it's important to exfoliate the skin first. But, according to James, you have to be sure not to overdo it, either.
"It is important to exfoliate, so you have a nice, clear and even base for tan to cling to. But if you are over-exfoliating, you're sloughing off dead skin," says James.
"DHA, the tanning agent that makes you brown, which is in every spray tan formula and gradual tan formula on the market, clings to dead skin. So, if you exfoliate too much, it won't go as dark. It will work, but it won't penetrate to its fullest colour. What I suggest is to exfoliate just the night before or the morning before your tan. And with nothing as harsh as a salt scrub. Just use it to get a clean base."
Remove hair but don't moisturise
If you wax, James recommends doing so 48 hours before. This is to make sure any wax residue, which can act as a barrier, will be washed away by the time you have your appointment. Shaving can be done the night before, though James advises to rinsing under cold water so your pores close.
"If you shave or wax just beforehand, you might get a streaky tan. The product may not grab evenly," says James. "Also, avoid moisturiser, oil or lotion because this can act as a barrier. You really want nothing on at all!"
Before and after Lauren's spray tan
My Experience
After answering all of my hesitant questions, James quizzed me on how fake tan has worked for me in the past and what kind of shade I want to be. As this is a pre-wedding trial for me and I'm very pale, I was after a subtle glow. The tan then began and, as I'm a complete novice, James ran through absolutely everything I needed to know. I get dressed into a g-string and hair net, and step into a half-domed structure. After adding moisturiser to my elbows, ankles, toenails and fingernails (to act as a barrier), he begins to spray me. The spray feels like a light, cool breeze and, as he works his way around, James instructs me how to stand and hold my arms - akin to some easy yoga poses (think Warrior).
And then, I'm done! The tan part took no more than 10 minutes and I'm free to get dressed straight away and head back to work. I go to dinner that night with my fiancé and he doesn't say anything (typical!), but when I shower the next morning, the glow is undeniable and I'm in love. More than being tanned, I look healthy and awake. Above all, I love the effect it has on my face (which I was the most scared about - see 'Ross' from Friends), as my skintone is completely even. That night, I go out to dinner without putting on foundation or concealer.
Having had my first spray tan, I now know it won't be my last. In fact, my next will be for my wedding day! And now I've experienced the best of the best, there's no turning back.
James Harknett spray tan prices range from £50 at the W Hotel or £100 for an at-home service